Adventures in Wales
A recap of our weekend adventure exploring Wales.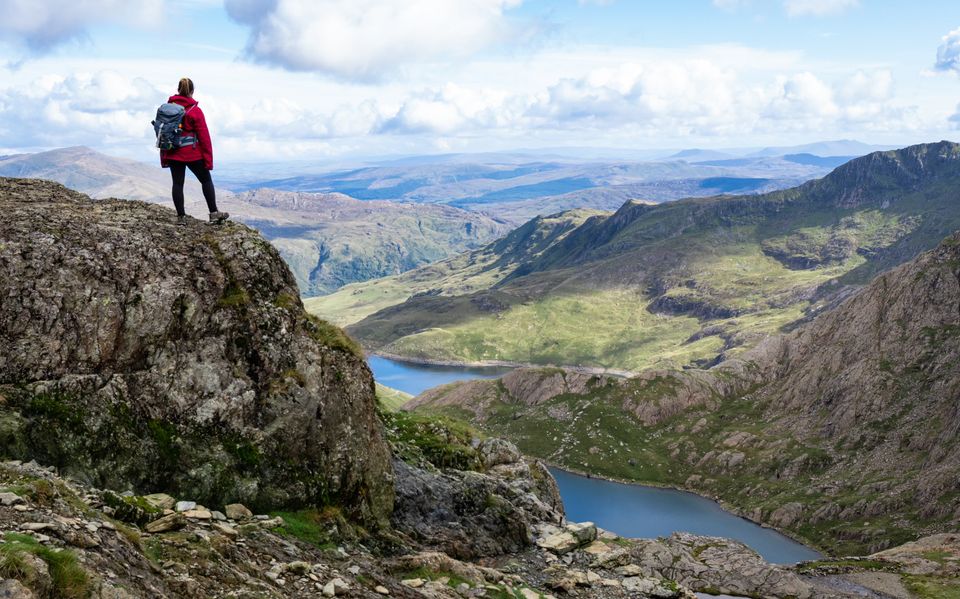 For Elliot's birthday I booked us a trip to North Wales so we could climb to the top of the highest Welsh mountain (Snowdon) and tick off another country together while we were at it. In total we drove around 842 miles, with a mixed weather forecast but thankfully the sun came out and we had an incredible time.
In this blog post I've broken down some of the highlights from the weekend with accompanying photos. ⛰
I'm seriously in awe of the Welsh language, though I will never be able to pronounce any of the town names. I've visited Wales once before and stayed in Porthmadog (I tried pronouncing this as port-ma-dog, but apparently it's porth-mat-ig, or something closer to that effect).
Tudweiliog
We booked our Airbnb relatively last minute so our options were limited, but we managed to find a lovely loft roughly an hour from Snowdon. What we didn't realise until we arrived was that this town predominantely spoke Welsh and has a population of only 970 people (thanks Wikipedia) with just one tiny pub. The stories I found about the town name are great, even if I still have no idea how to pronounce it:
One origin tells of a man called Wil living in a house and known to be lazy; in Welsh, "house" would be Tŷ, his name Wil and finally, "lazy" would be diog, which would combine to make Tywilddiog.
When we arrived, the owner greeted us on his quad before guiding us to the loft. He tried to have a chat with us but he had a very broad Welsh accent which made any small talk difficult. 😅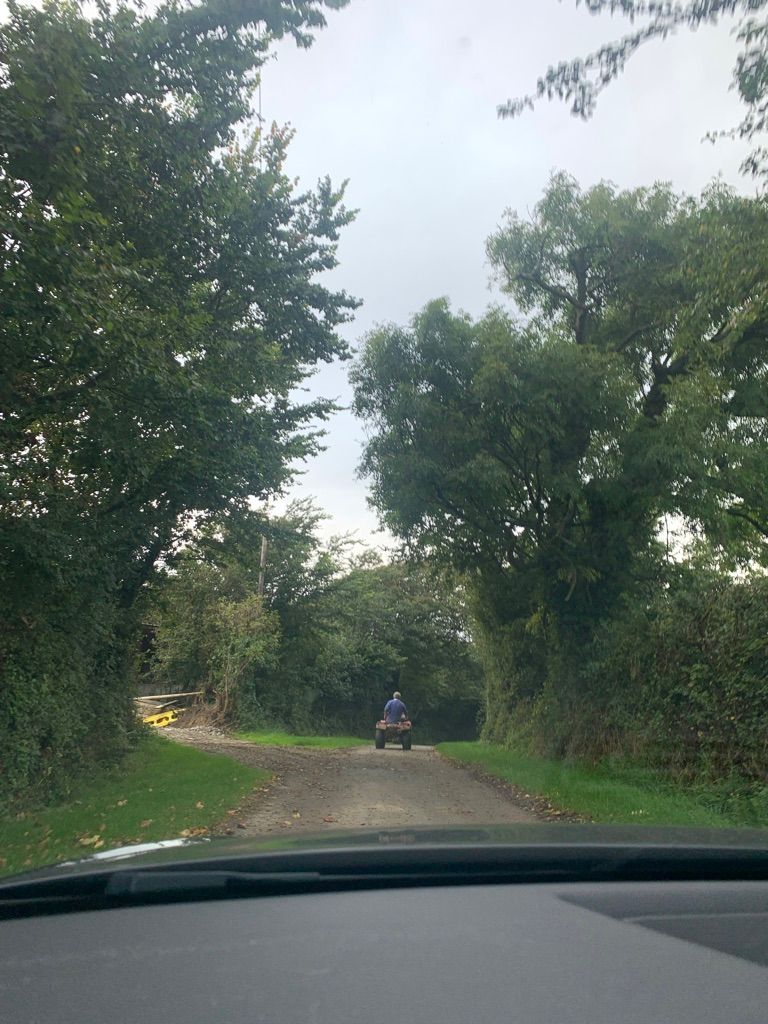 The entrance to the loft was out of the way of the farm, and we only spoke to our hosts on arrival and when leaving, which was appreciated. Staying at an Airbnb with a lighter touch from the hosts was nice considering the last hosts we stayed with hovered and spoke to us every time we opened the door.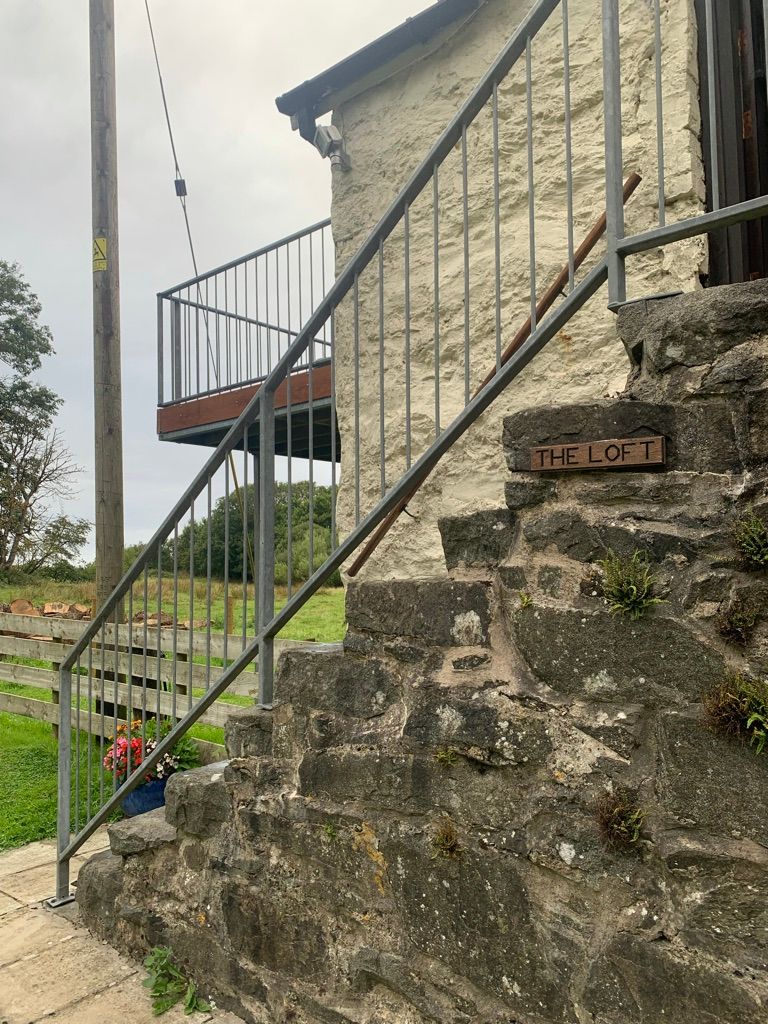 Inside the loft there were exposed beams, and it proved to be a lovely and cosy base for our long-weekend of adventures.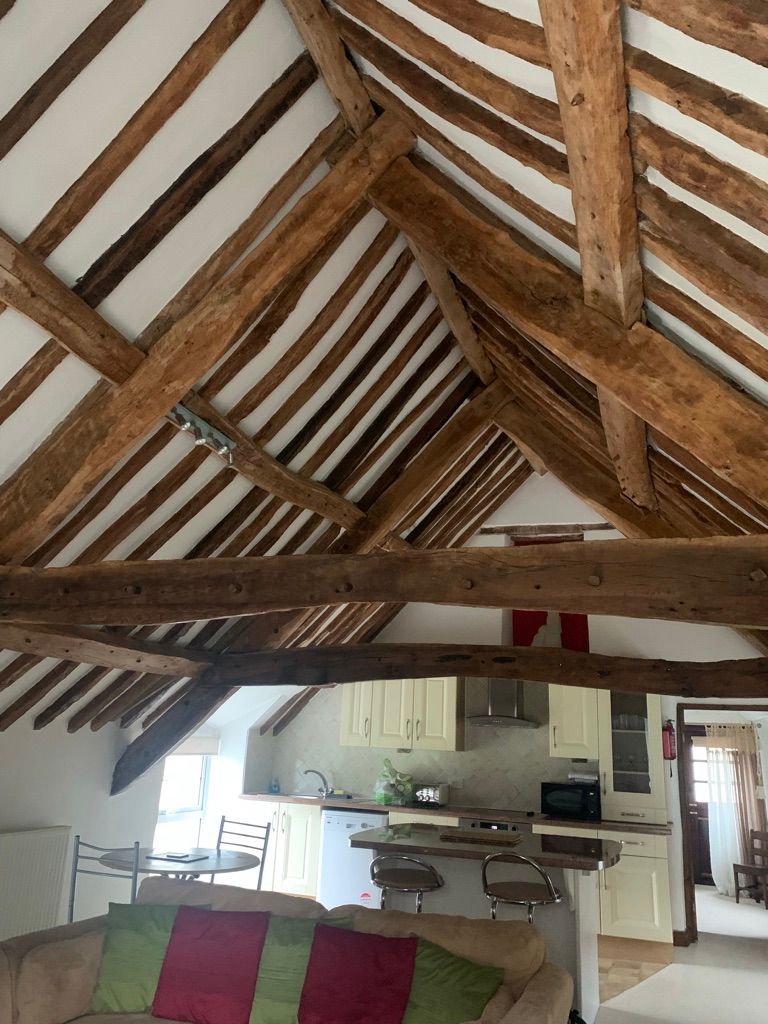 To get to the beach near our accomodation, we had to drive down winding farm tracks with Elliot asking me if I'd taken us the wrong way. Thankfully I hadn't, and we were able to explore a few of the beaches along the North West coast of Wales.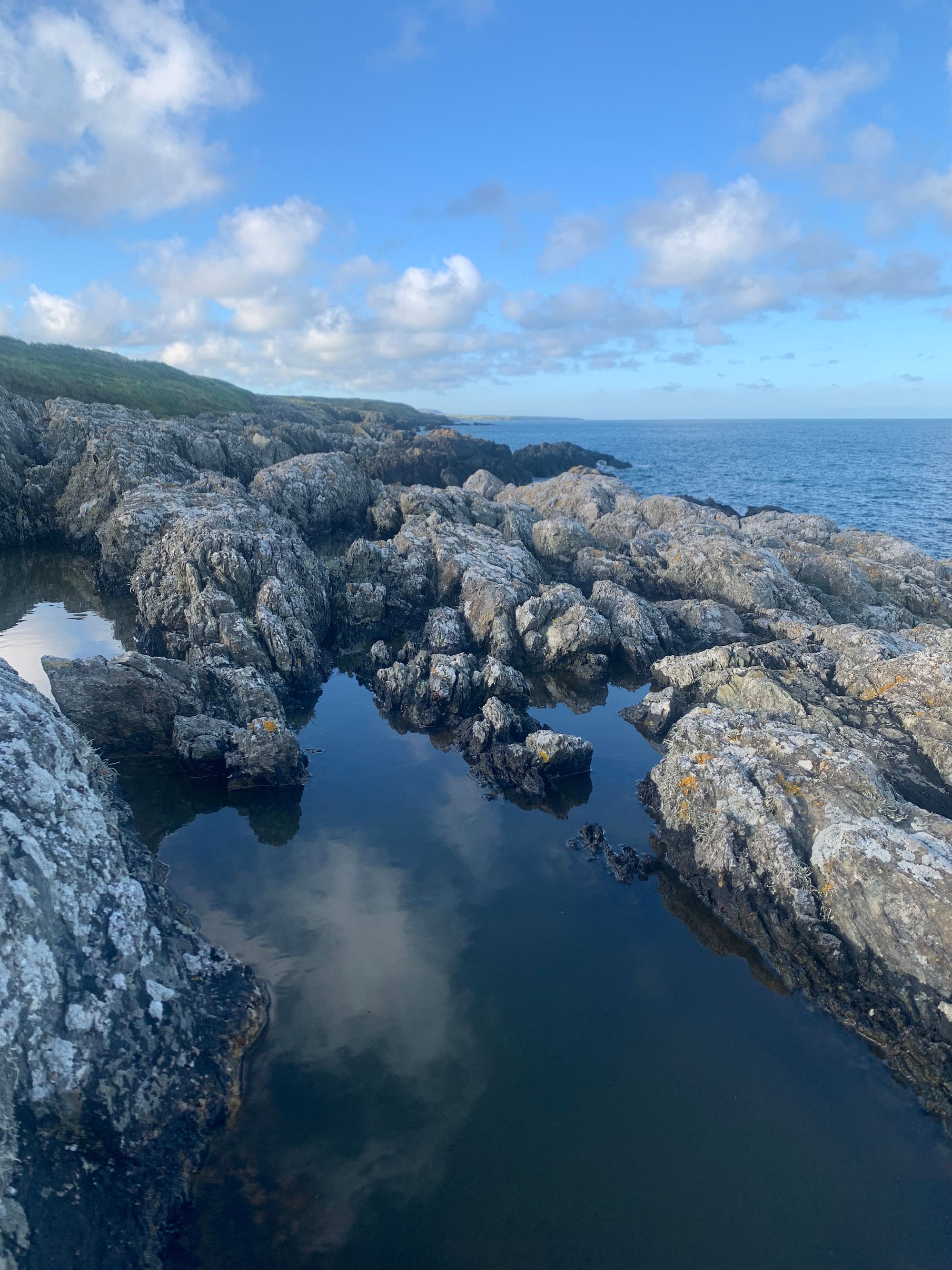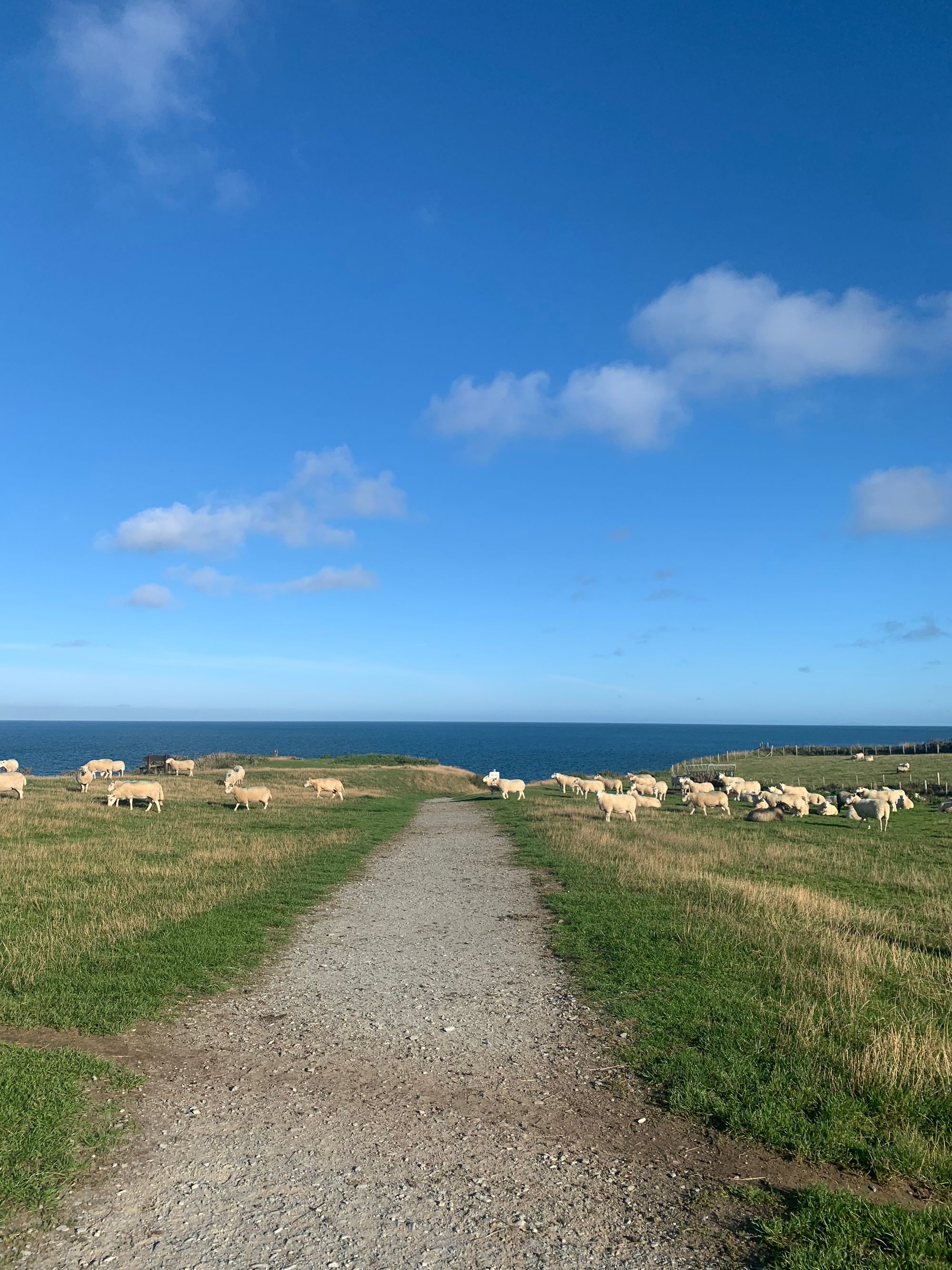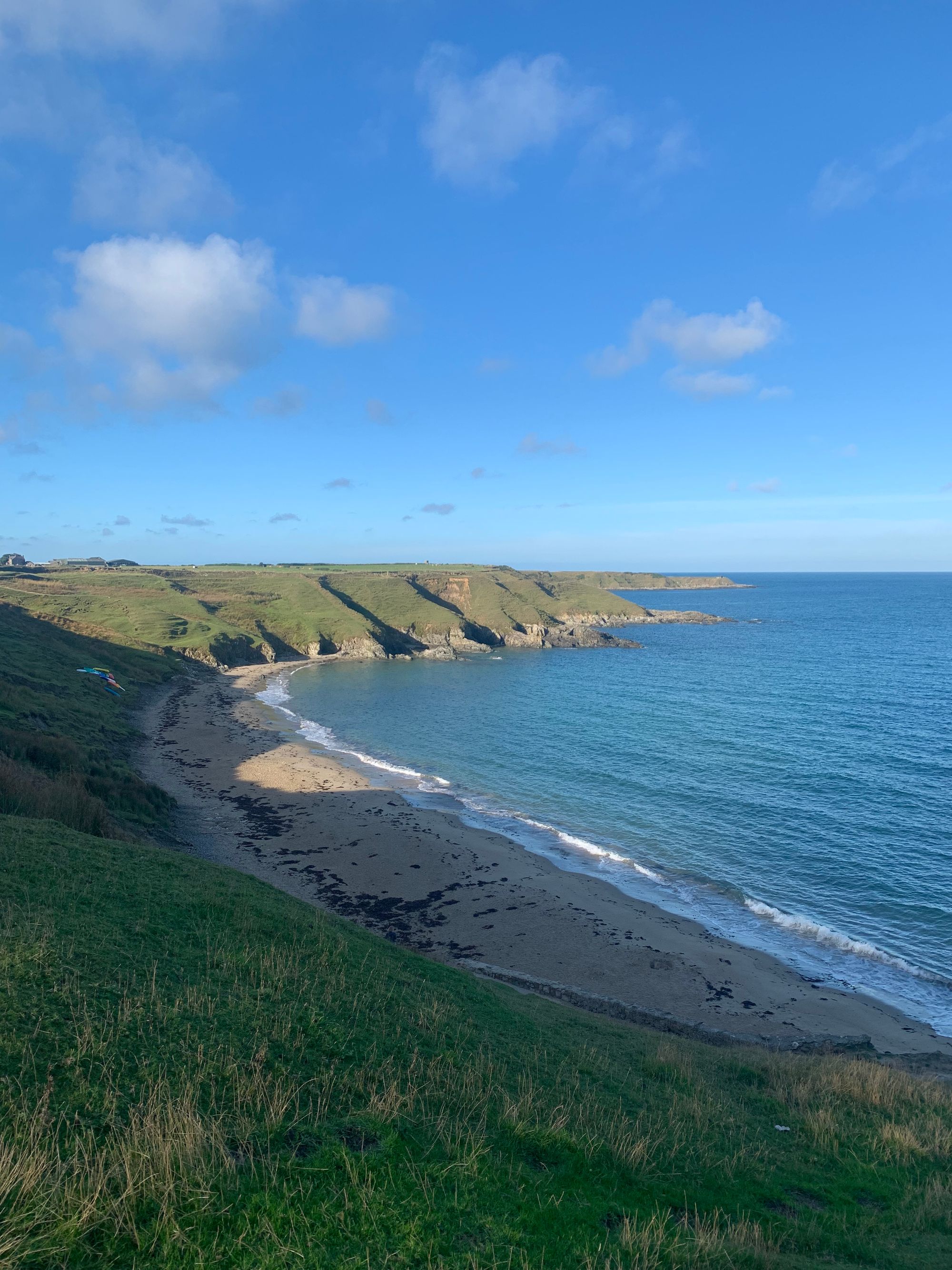 Caernarfon Castle
Most of our adventures to date have revolved around castles and mountains, so of course our trip to Wales was no different. Our first stop was Caernarfon, which is a beautiful seaside town in North Wales. I didn't actually take too many photos of the castle because I was engrossed in exploring for once, but it was easily the most impressive castle we've ever explored. There are endless paths through the castle, and turrets to climb. With museums and history detailed throughout it was well worth the trip.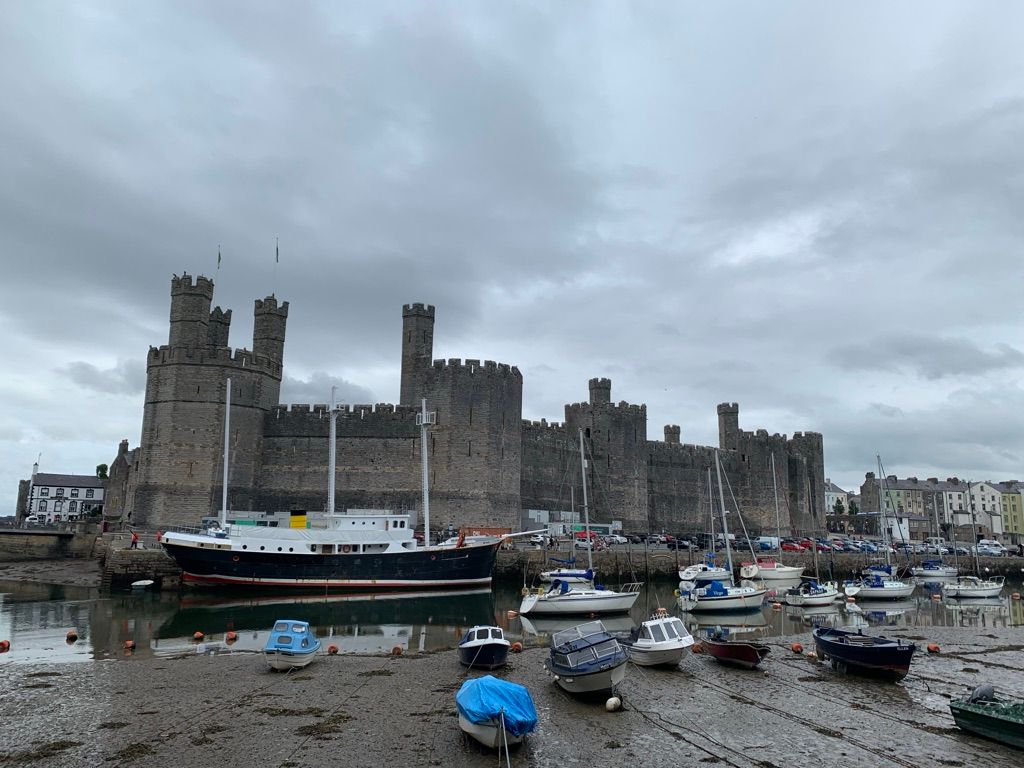 My favourite part of Welsh history was learning about the Royal Goats which would get demoted or promoted based on their behaviour. One goat, William "Billy" Windsor was even temporarily demoted for three months after inappropriate behaviour during the Queen's birthday celebrations.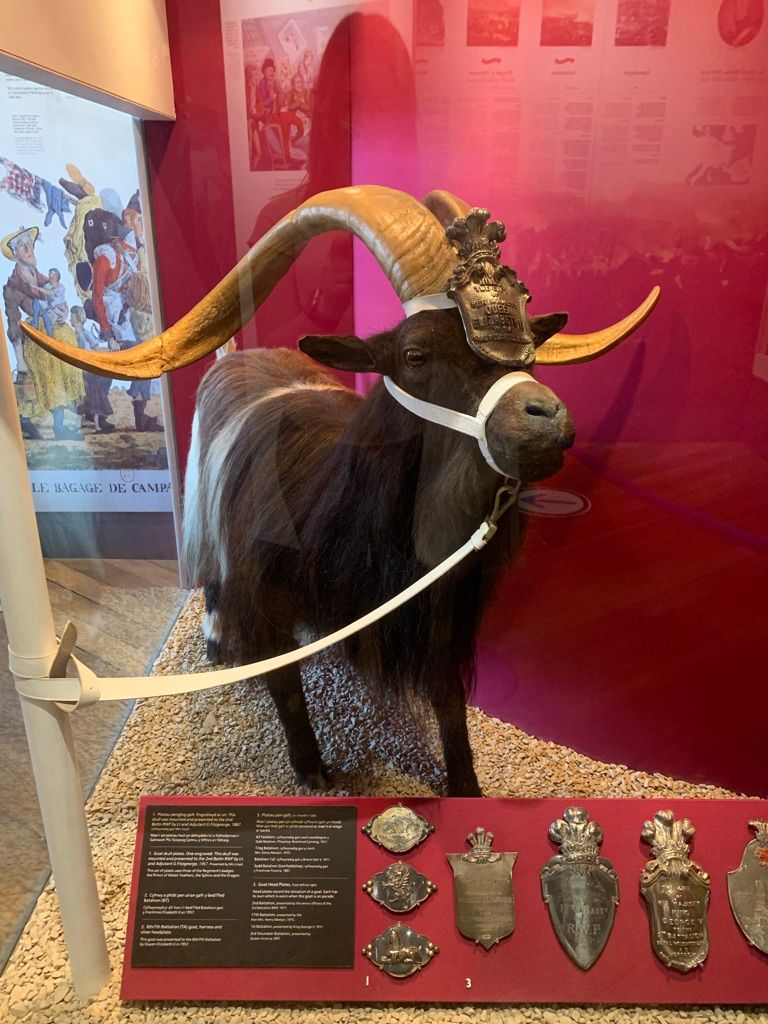 Climbing Snowdon
Having started Munro bagging back in June, it was only natural we were going to pick out mountains to climb when we go on holiday (what else do people do on their holiday? 🤔). Snowdon is actually slightly smaller than some of the Munro's we've bagged so far, but the route we took involved more scrambling than we've done to date.
We pre-booked parking at Pen-y-pas which was such a great idea, we had our spot booked for 12 hours starting from 8am. Looking at the forecast, the rain was meant to ease at 10am so we didn't arrive at the carpark until then and our park was still reserved (result! I was super anxious about this). This car park is ideal for the Pyg and Miner tracks, and for our hike we went up the Pyg track and down the Miner track which I'd recommend, we got beautiful views from both tracks.
As we started our hike, it was pretty miserable. Lots of wind and rain, with a few "why did the forecast lie" comments thrown around. Thankfully an hour or so in the wind and rain eased, as the day went on we had beautiful views.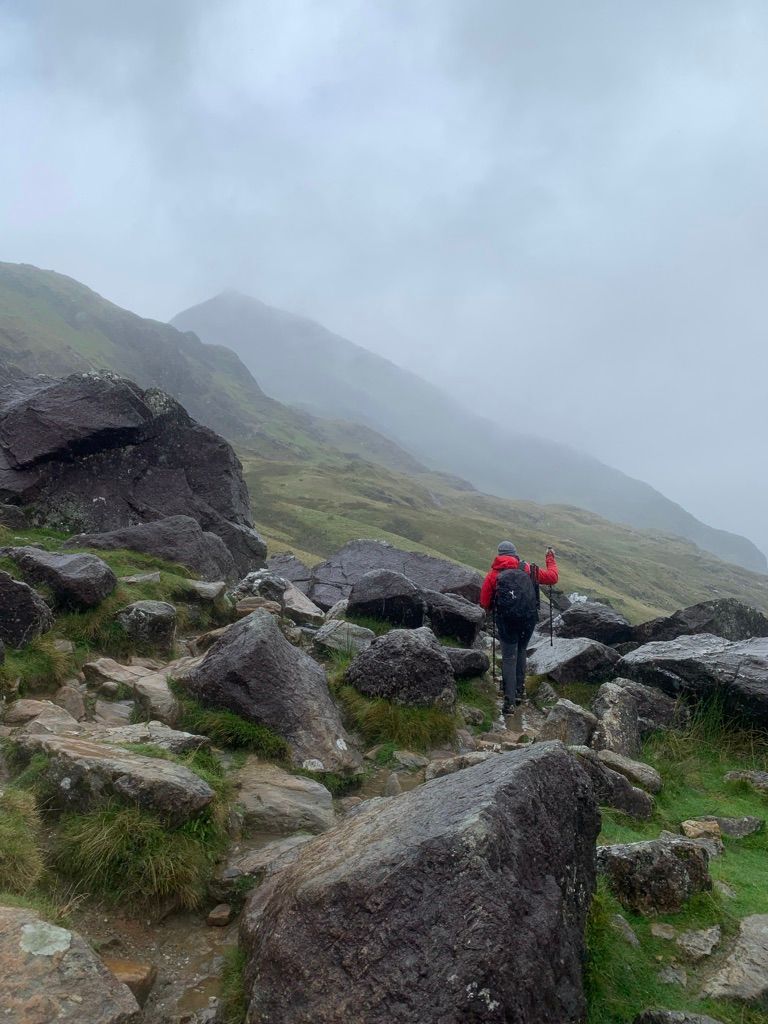 Snowdon was definitely a popular hike, with there being queues at the top to get to the trig point which was definitely a first for us. We didn't hang about the top too long as it was cold and there was a lack of visibility, but slightly lower the views were still incredible looking over Llyn Llydaw.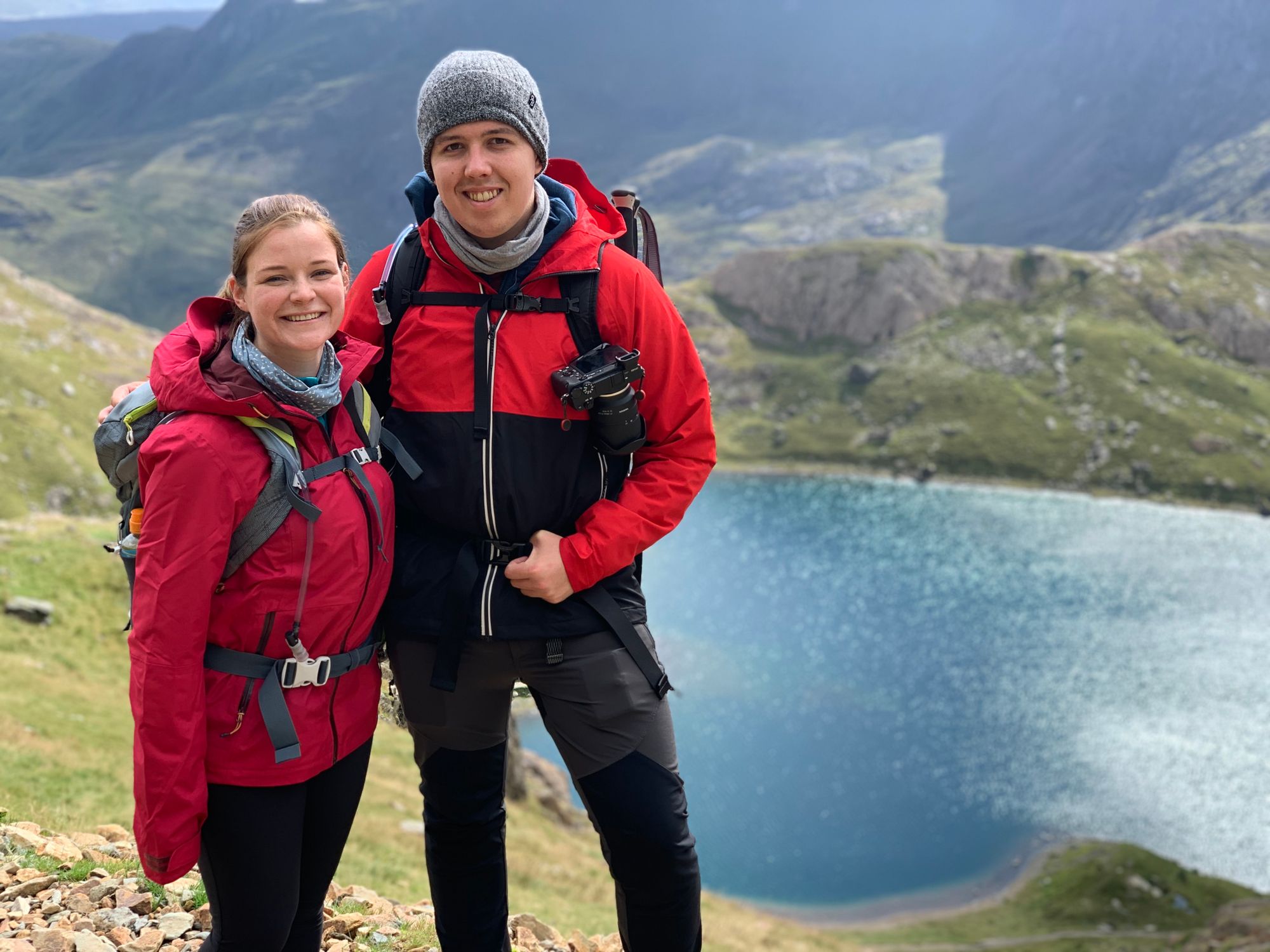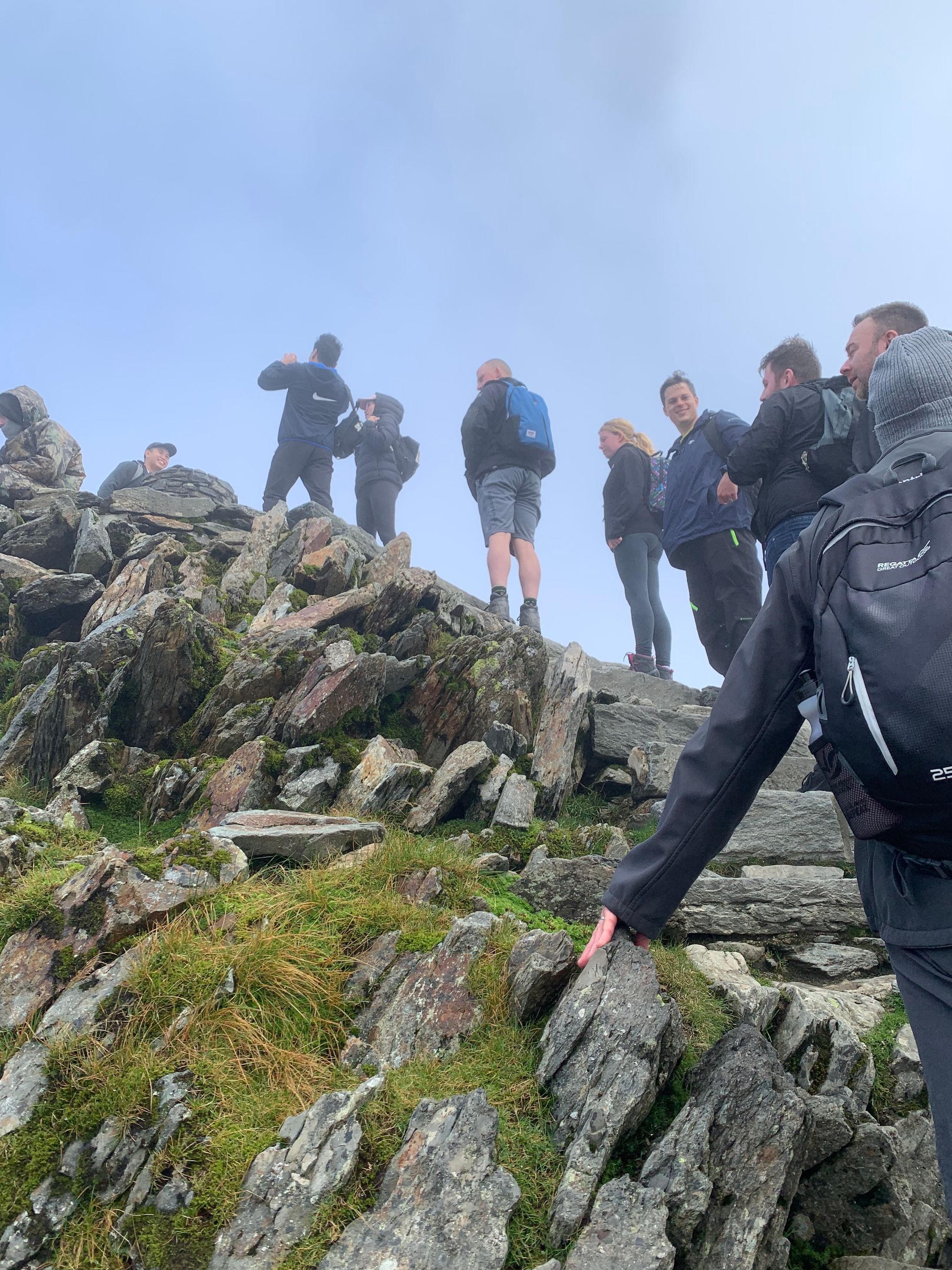 It was also incredible to see a herd of mountain goats as we approached the car park on our descent; though the one in my last photo looks to have broken it's front leg which was very sad. 😔
Llandudno
On our last day we decided to break up the 7 hour drive with a stop in Llandudno; this town definitely felt more geared towards tourists than where we had been staying. The sun was shining and there were hundreds of people walking along the pier which is one of the largest in the UK.
The most exciting thing about this stop was definitely the ice cream parlour which was recommended to us, we went to The Looking Glass near the pier and it had the most amazing ice cream. We the ice cream with crepes and made a complete mess which was fun. Ooops.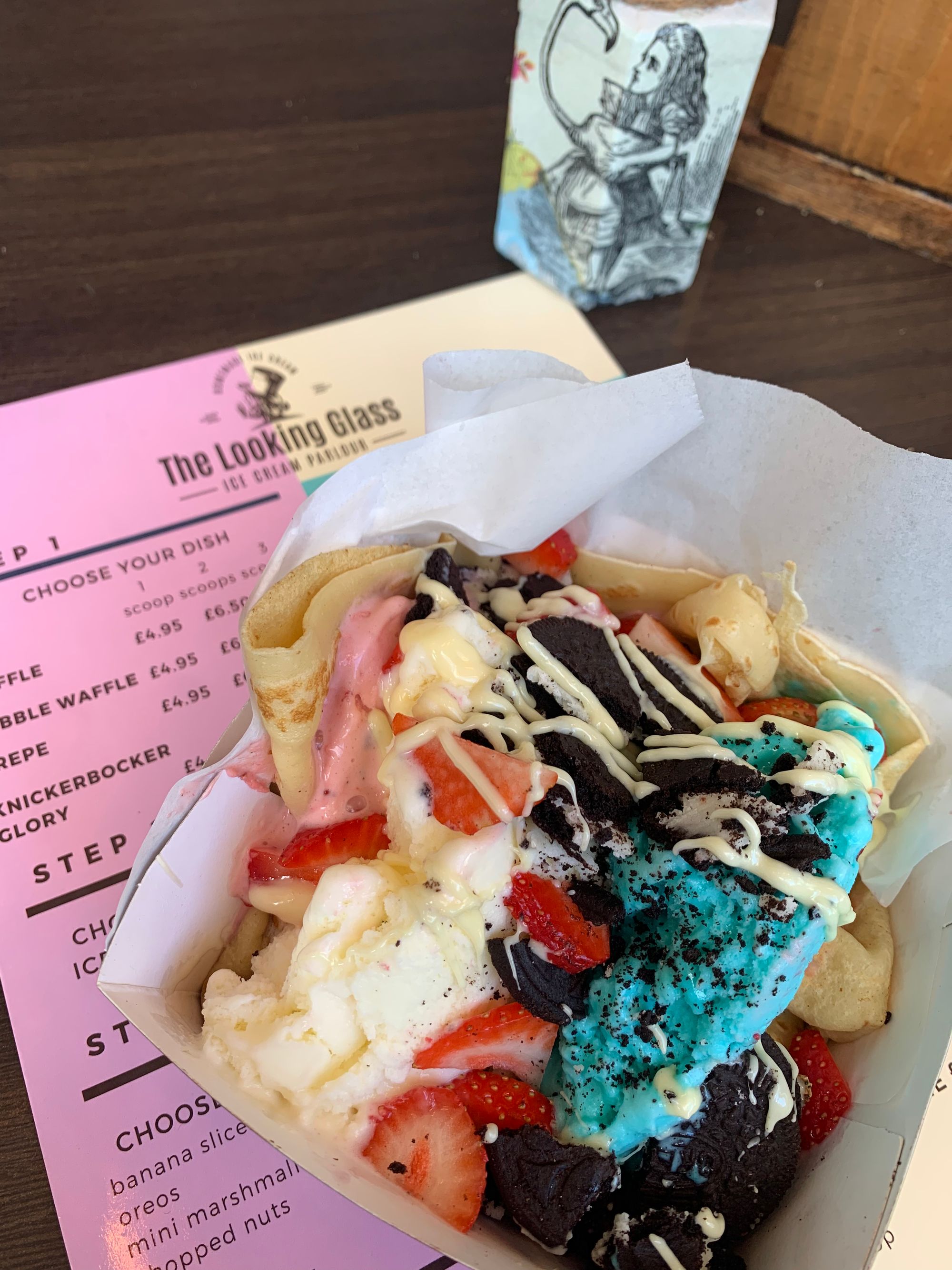 If you've read to this point thank you; it's been a while since I've done any sort of writing. I want to get better at it and the only way to get better is by doing, so thank you for supporting me in this, and I hope to see you back soon! Donna x