2022: End-of-Year Reflection
Some of my highlights and favourite photos for 2022, and a moment of remembrance for those I've lost this year.
What a year.
I'll keep some of my more personal reflections private (using this article as inspiration for anyone else who is interested: 22 End-of-Year Journaling Prompts), but I do think it's important to take a look back on the year and take in the highs, the lows, and everything in between.
Highlights
Munro Bagging
There are 282 Munros in Scotland (mountains over 900m high), and we're trying to climb (or bag) every one of them. Each year I try to summarise the number we've checked off that year in one of my posts. This year we only bagged four, but it's been a busy year and that's okay. You can read more about Munro Bagging in a separate post.
Number
Munro(s)
Date
12
Stob Coire Raineach
5 Mar 2022
13
Ben Lui
2 Apr 2022
14 & 15
An Caisteal & Beinn a'Chròin
30 Jul 2022
This total could have been 17 because we attempted two mountains on each adventure this year, however due to the snow we cut both the first two hikes short for our own safety. For this reason, we've booked on to a winter skills course in 2023 so we know we're ready for this in the future!
The one sad thing about this however, is that Skye is now too old and fragile to join us in the mountains, meaning we'll have to leave her behind going forward. 😔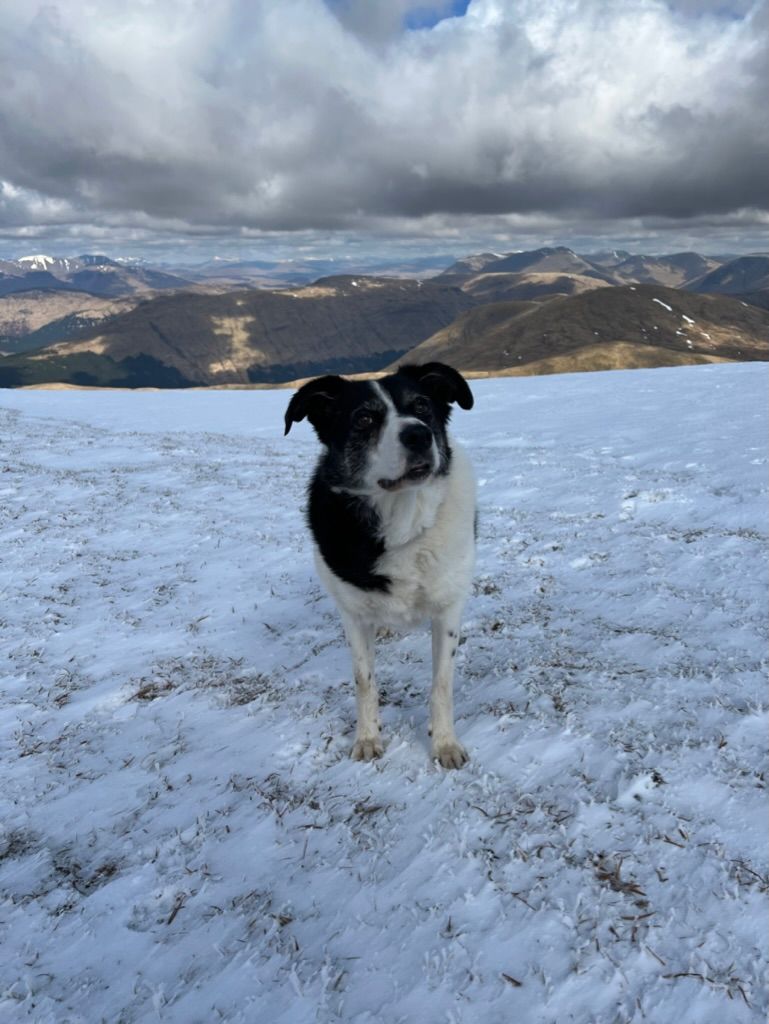 Croatia (and Froggyland)
Our trip to Croatia was originally booked for 2021, however travel restrictions meant we had to reschedule to this year. This meant almost 18 months waiting to go to Froggyland (it was rated one of the top 10 attractions in Split, Croatia in 2020 so it became a thing). This was our first holiday abroad together, and you can see more of the photos in my separate post Split, Croatia.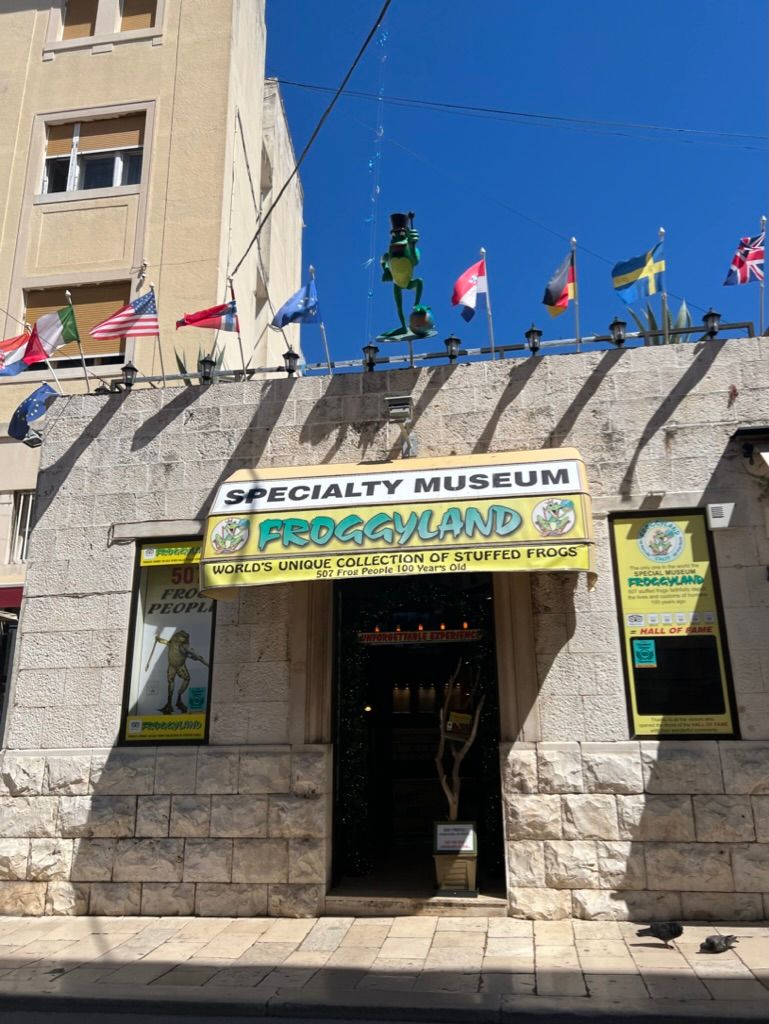 ElectoMagnetic Field (EMF) Camp
This year I got to experience EMF Camp because my friend's talk on Anti-Surveillance Knitting was accepted, and featured on the main stage. It's a camping festival held every two years in the south of England for hackers, geeks, engineers, and scientists. This year we got to try blacksmithing, listen to talks on Computational Alchemy, try deep-fried buckfast, make friends with the people who control the lasers and flame throwers, and much more. The event is non-profit, and run entirely by volunteers.
I'm definitely signing up to go again in 2024.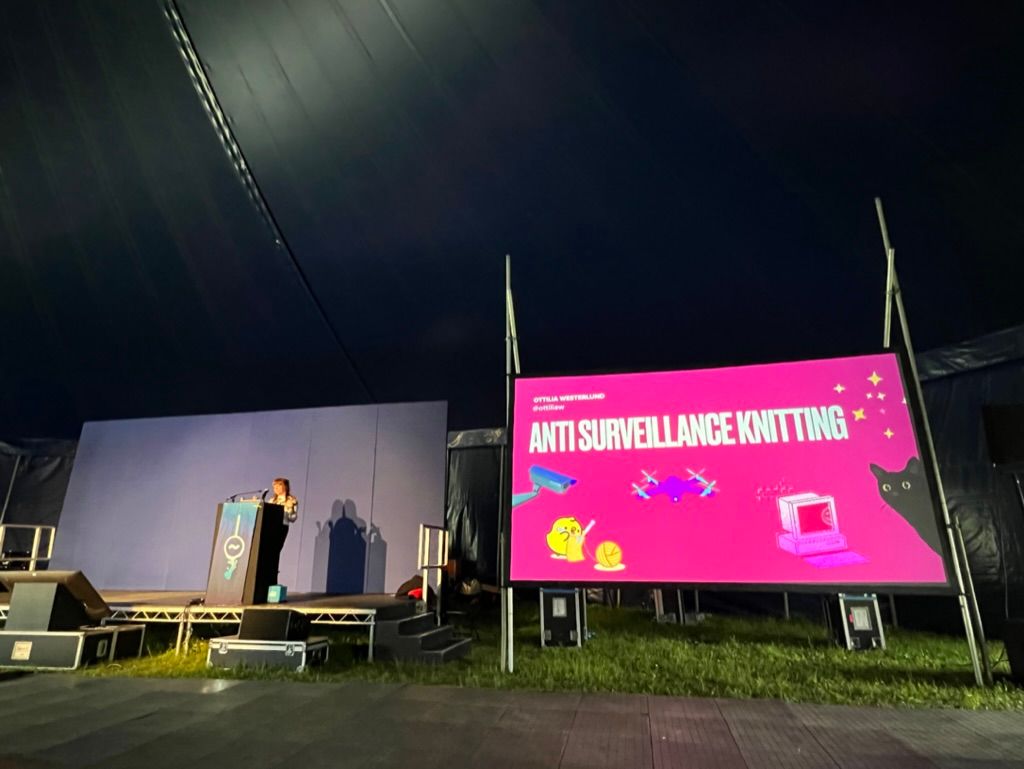 We started a YouTube Channel
I've always been interested in videography, and I will admit I'm an amateur... but it's fun to capture snippets of our adventures to look back on. This year, we started a YouTube channel to share the videos I've pieced together of our adventures, it has the @OnAnAdventure handle, and if you're interested please give it a follow!
We bought a Campervan
This is definitely the most exciting highlight for the year. We had been saving up money for over a year to buy an electric vehicle, however there had still been no sign of the car being ready any time soon. So back in August, while camping in our tent we started talking about someday getting a campervan to go for adventures, before realising that we had no reasons not to just go for it. A week later, we brought home our van Bilbo and have begun some of our adventures.
It was late in the season when we brought the campervan home, so we're hoping 2023 is the year we really get to make the most of it. You can read more about it in this post.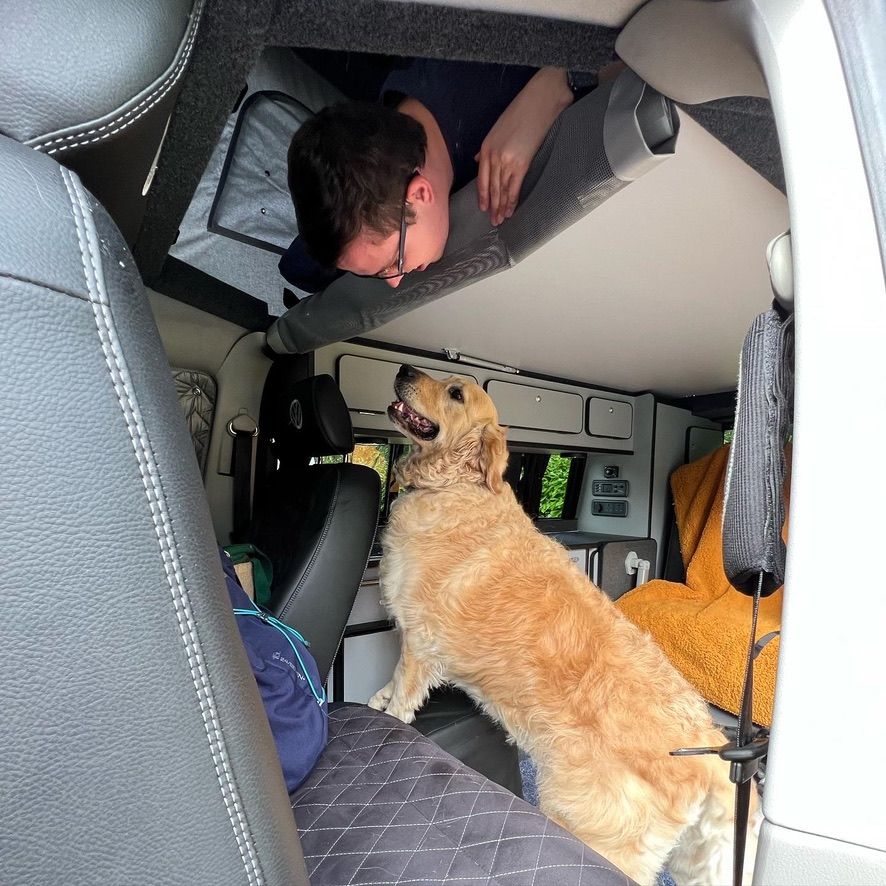 We ran the Great Scottish Run 10k
In 2018, I ran my first half marathon at the Great Scottish Run, and in 2019 I ran the Great Stirling Marathon (the full thing). A few years back I was obsessed with running, and found it almost a lifeline when things were tough. I fell out of love with running, and for a long time became... lazy. This year, Elliot and I signed up to run our first 10k together, and it's safe to say we didn't achieve any personal bests. However, it was amazing to get back out again, and see some of our friends.
In 2023, I'd like to find my love of running again and achieve a sub 2-hour half marathon pace at the Great Scottish Run Half Marathon.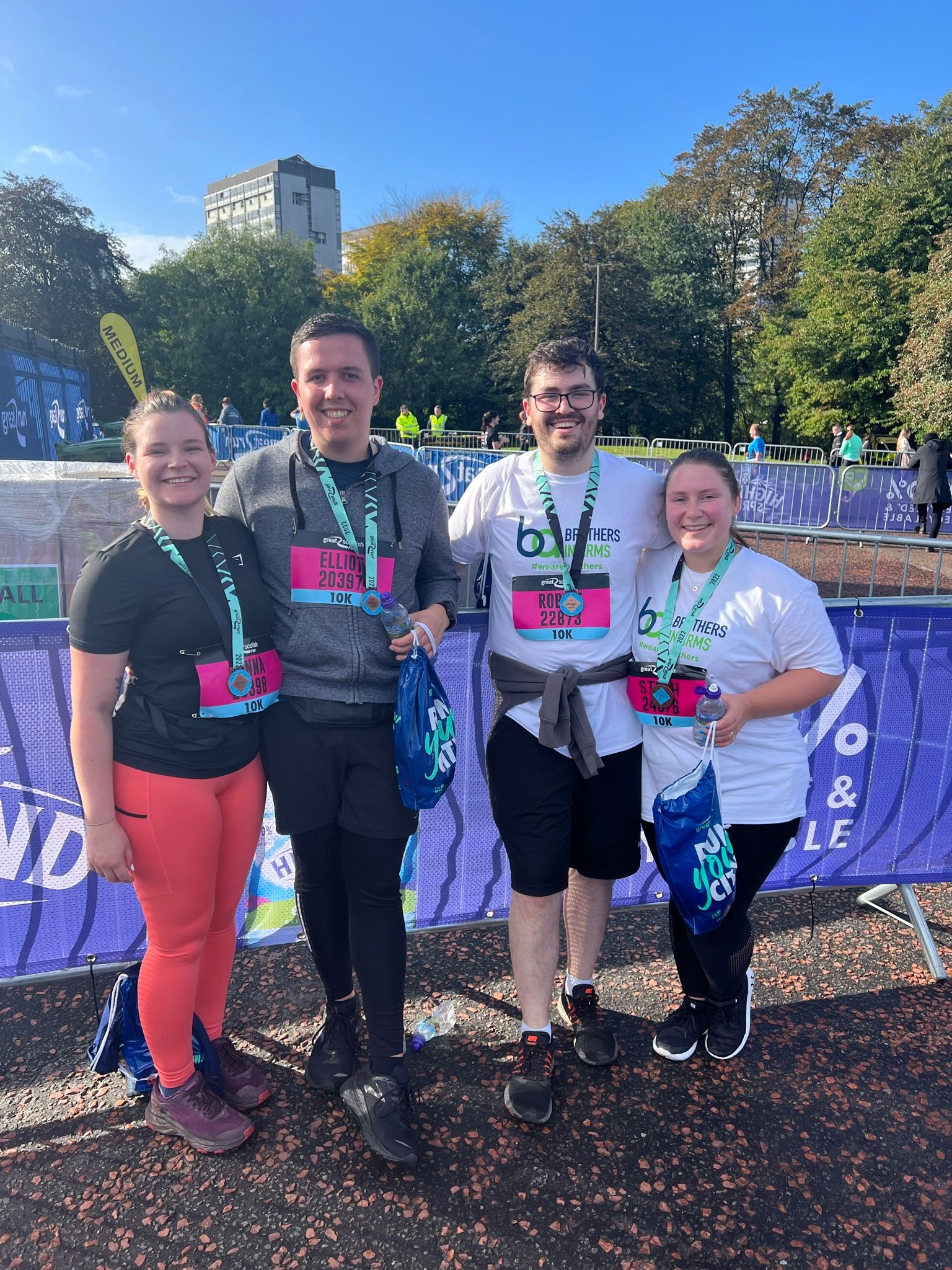 Chicago
In November, we flew to the windy city for a week long break. We've been playing the Avois points game this year, and were able to book our first ever personal Business class flights for only a fraction more than the regular flights would have cost us. It was an amazing experience, and definitely had me feeling very priviledged... but we worked hard to be where we are, so this was definitely a win on it's own.
The trip itself was amazing, we got to meet so many friends and colleagues on our travels (many of whom it was the first time meeting in person), not to mention exploring a beautiful city as we experienced it turning from 23 degrees celcius down to minus two and snowing.
We even got to see Jill Biden as we checked out from our hotel (not that we recognised her at the time... but sssh).
We posted a video recap of the adventure here.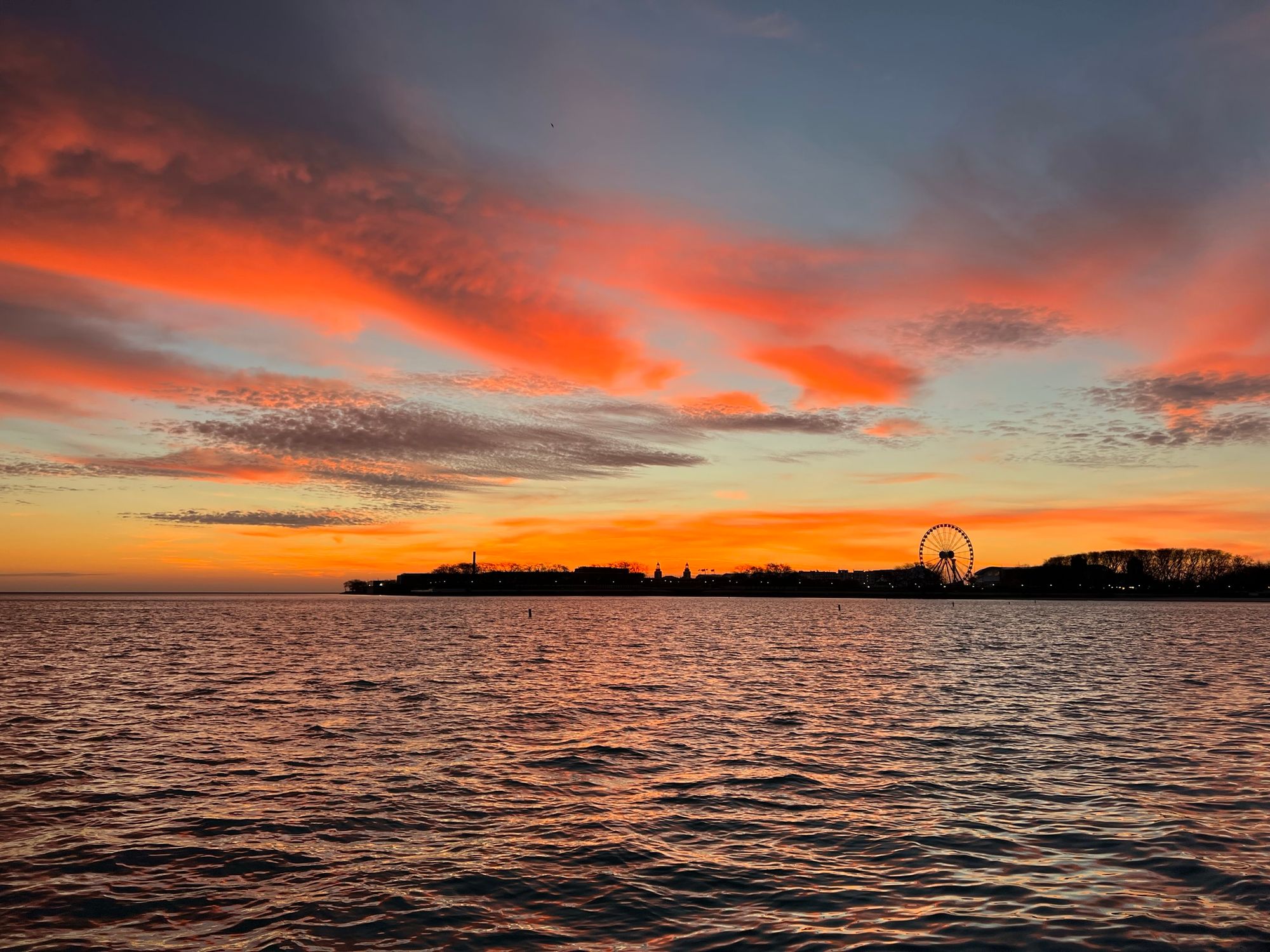 I paid off my student loan
This is a huge thing for me, I never thought I'd be in a position where I could pay off my student loan and in a way I almost feel embarrassed talking about it because I know the way the economy is right now. But, I've worked hard and set it as one of my goals for 2022 to pay off my student loan, and finally on my last working day of the year I succeeded. Going into the new year without this hanging over my head is a huge relief, and I hope to make the most of it going forward.
Career
I've had a big year in terms of my career too, but I've already spoken about most of these things in separate blog posts:
My favourite photos
On my first pass through my camera roll for the past year I managed to narrow down my top 67 photos before finally settling on the top 9 photos that have sparked joy this year.
Bagging our first winter munro.
Adventures in Croatia.
KubeCon in Valencia with my very best friend.
ElectroMagnetic Field Festival.
My family looking over a hill at the most southern point in Scotland.
Chippy by the sea on the day we bought our van, Bilbo.
Family photoshoot at Kilchurn castle.
The bridges lifting over our Architecture boat tour in Chicago.
3am photos of the van parked up at Spelga Dam, Northern Ireland.
A Moment for Remembrance
This year has been a bit of a rollercoaster, while I've had some beautiful moments I would be remiss if I didn't take the time to reflect on those I've lost.
My Great Uncle Bobbie out in Australia passed away during the Summer, the last time I saw him in person was in 2017 when he surprised us all with a visit and he crashed my graduation. He was the most excentric man I've ever known, and the world is a duller place without the random 2 am calls to see how "his little darling" is. Rest in Peace, Uncle Bobbie.
Then in November, just shy of her 79th birthday I also lost my Granny Lilian. She'd been diagnosed with Alzheimer's many years ago, and it's been tough to see her mental and physical health deteriorate over time. She'd always wanted a big family, and being one of 24 grandchildren, she certainly achieved that. We were in Chicago when we heard the news of her passing, and made it back to Northern Ireland within 26 hours, passing through 4 countries to make it in time to say goodbye. Rest in Peace, Granny.
2023: What Next?
I have a few generic goals for the next year: I want to run more (get healthy), read more books, and I want to cut down on the amount of doomscrolling.
Not only that, I want to appreciate the little moments more. Life is short, and Skye is getting older, and I want to be sure to savour the time we have left. I don't want to hold back because I'm worried about what others will think of me; I want to shamlessly be my unfiltered self, and do the things that make me happy.
I want to double the number of Munro's we've bagged, take the van for as many adventures as we can manage,  travel the world, continue improving the house, and just... live. As cliché as all that sounds, but I don't care.
Lang may yer lum reek. (Scots for: Long may you live).